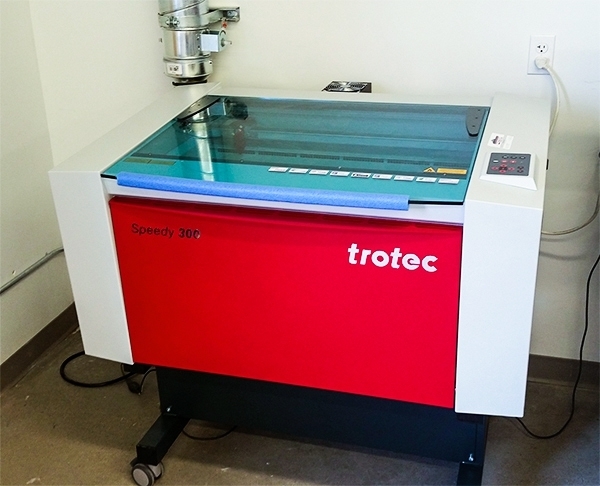 Please note that the laser cutter is for artistic projects only - no mass production or promotional materials.
Laser Cutter Training
You must complete a laser cutter training (TECH170) before you may use the laser cutter.
Reserve the Laser Cutter
The laser cutter can only be reserved during available appointment slots, see calendar for available slots (you must be logged into your PNCA email account to see available slots). You must book your reservation a week in advance and come prepared with your file ready.
You can only reserve the laser cutter for one 1-HOUR SLOT PER WEEK for your project.
Your appointment is only guaranteed after you receive an email confirmation about the reservation.
You must be present for your whole reservation.
You cannot reserve time for any other person but yourself.
If you have specific projects that require more time to use the laser cutter, email mtc@pnca.edu with your project details and proposal for approval.
If you do not have a PNCA email address and need to make a laser cutter reservation, email mtc@pnca.edu
Using the Laser Cutter
Come to your appointment with your files (must be a vector file, ie Adobe Illustrator) and materials ready for cutting.
Clean and vacuum the laser cutter and surrounding station after your reservation so make sure to leave time in your reservation for clean up as there could be other reservations right before and after yours.
Use only approved materials and surfaces on the laser cutter. Please review the list beforehand.
Details about the laser cutter can be found here
You will be responsible for any damage to the laser cutter that occurs as a result of your use.
Please complete the laser log when you use the laser cutter.
Please send documentation of your project to mtc@pnca.edu - we'd love examples of interesting work using the laser cutter. And tag us on social media if you share your project #makethinkcode