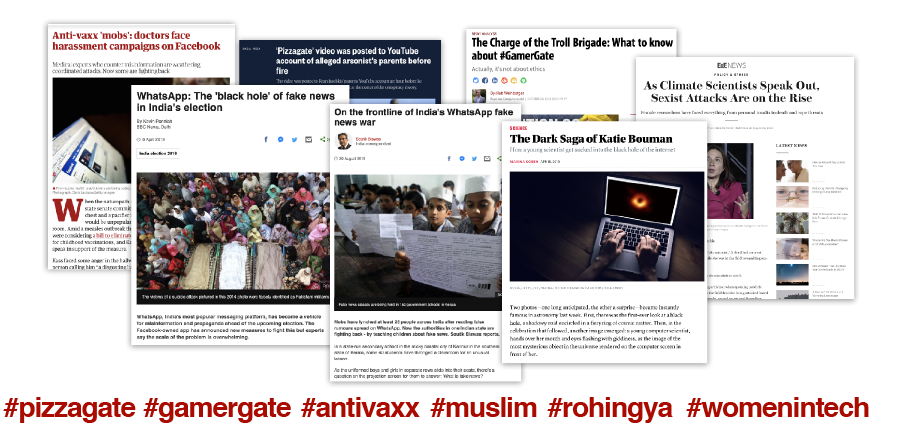 Join the Disinformation Project

In a world of rapidly-accelerating technological transformation, the viral spread of disinformation through social networks is fast becoming one of the urgent complex challenges of our time.
We need imaginative, clever, absurd, and unexpected ideas and strategies to address this. And we need all of you - your diversity of expertise, experiences, and perspectives; your impossible ideas, tactics, and strategies to identify, categorize, reveal, subvert, challenge, and counter networks of disinformation. (TEDx Portland 2019 (live stream)
Calling all journalists, technologists, data scientists, cryptographers, artists, designers, librarians, social scientists, poets, psychologists, students, educators, researchers, lawyers, strategists, gamers, mathematicians, biologists, physicists, computer scientists, judges, epidemiologists, activists, puzzle enthusiasts, …!
Join us and let's solve this problem of disinformation together.

Upcoming events
Disinformation: A Call to Action - August 6th, 2019
Register for the Call to Action event