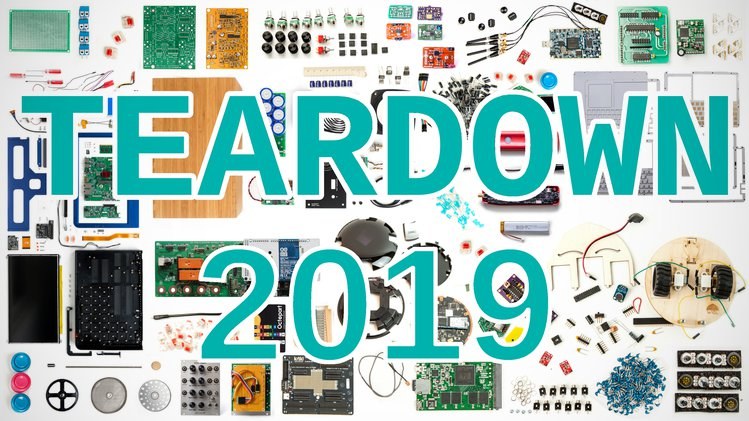 Discover, share, and hack on hardware

June 21-23, 2019
Make+Think+Code is delighted to partner with Crowd Supply on the second annual Teardown, a hardware hacking party. Join us for three days of inspiring workshops, demos, and talks, to celebrate, inspect, create, and, of course, teardown hardware.

There will be ideas and projects to explore and inspire, food, drink, art, puzzles, and conversations with old and new friends.  We hope you'll join us!

We'd be delighted to hear your ideas for workshops, talks, artwork, and demos. see the Call for Proposals.
Please share with anyone interested in hardware: engineers, designers, artists, students, teachers, technologists.
More details here.

2019 Teardown Conference live stream - Mediatheque - Friday
2019 Teardown Conference live stream - Mediatheque - Saturday
2019 Teardown Conference live stream - Mediatheque - Sunday

Sponsors