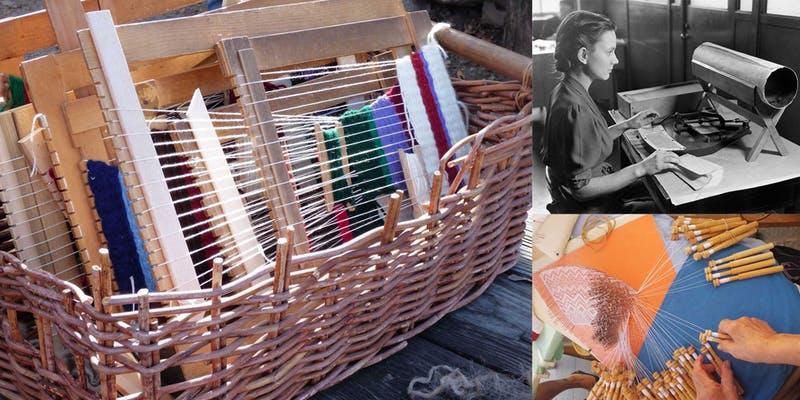 Imagining Textile Tools celebrates community dialogue and creative exploration around the past and future possibilities of textile technology. Portland Textile Month's 2019 theme is Exchange; to celebrate this theme, tool makers, textile folks, and the curious are invited for collaborative design. Together, we'll speculate and imagine new tools!

Session 2: held at Make+Think+Code
Themes collected from Session 1 (Aug. 10th @ Textile Hive) will be presented as design prompts. Come ready to prototype and play. Lo-fi prototyping tools and pizza provided. This event is free. Capacity is limited to 10, RSVP is needed.

Imagining Textiles Tools is made possible by the generous sponsorship of event venue sponsors: Textile Hive, Make+Think+Code, and PNCA--Thank You!
Ideas and prototypes gathered from co-design sessions will be included in an exhibit on display during the Community Day event of the Textile Connections symposium. All participants will be credited as co-creators.
The Textile Connections symposium is organized by independent curator Annin Barrett, with speakers sponsored by Columbia FiberArts Guild and generously hosted at PNCA's Mediatheque lecture hall. Community Day: October 27th, Sunday, 12noon-4pm.