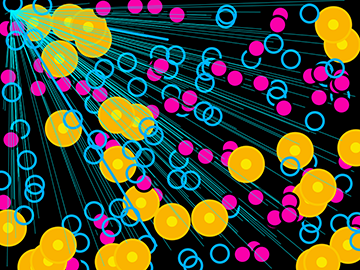 Make+Think+Code is delighted to host a magical show of creative and emerging technology projects, installations, demos, and experiments by the Make+Think+Code community of artists and technologists. Saturday, January 19, 2019 3pm - 6pm at PNCA.  In the Mediatheque, Atrium, and the Make+Think+Code Lab.


Come by our beautiful building at 511 NW Broadway on Saturday, January 19, 2019 3pm - 6pm to play with us.  Experience the wonderful projects,  meet our inspiring faculty and students, and learn about our amazing spring workshops.  Share with families, friends, and colleagues - we want all of you to start creating lovely and magical things with vr/xr light, sound, coding, and technology.
If you have a project you'd like to share, please send an email to nandini@pnca.edu.  Artists involved included students, staff, alumni, faculty, and community partners of Make+Think+Code.
This event is part of our Processing Community Day(s) program.  Be inspired and join our Introduction to Processing workshop so you can create your own experiments and projects.